French Choreographer Thierry Thieû Niang returns on tour in Québec and Ottawa to make our elders and our youth "Dance the spring!"
Montréal, March 21, 2017 – After a remarkable passage in Québec City during the 2nd Cinédanse festival in September 2015, French choreographer Thierry Thieû Niang will return to Québec this spring (from Montréal to St-Jean-Port-Joli, Paspébiac, Pikogan, Kitscisakik, Rouyn-Noranda) and in Ottawa to make elders dance with teenagers, from May 1st to June 18.
Encounter with a choreographer who gives to hear a new tonality in the dance
Thanks to his long experience in performing arts, an experience that has brought him to work with great artists such as Patrice Chéreau, Pierre Boulez, Ariane Ascaride and Anne Alvaro, the dancer and choreographer Thierry Thieû Niang wishes today to work with strangers to the world of arts. For instance, he works with seniors, prisonners, teens, refugees, poetically glorifying their bodies and personalities. His approach inspires and provokes new perspectives on the stakes of our modern societies.
We imagined this tour "Dance the spring!" with Thierry Thieû Niang to question our relationship to old age, living together, through intergenerational workshops! The issue of aging together through this round of workshops and exchanges is at the heart of current social concerns.
You have a dancing soul, a young heart, you are 60 years old or over or between 12 and 20 years old and want to live a unique experience?
We are looking for 20 to 25 participants per city, as many men as women, as many boys as girls. As space is limited, we encourage you to register as soon as possible. Registration will be open until one week before the start of the workshops.
Cinema meets dance
During this tour, a Rouyn-Noranda film crew composed of director Béatriz Mediavilla (Dance with them, 2014), producer Mélissa Major and director of photography Dominic Leclerc will join the choreographer to produce a documentary. The themes of these workshops will question how we can age together in the community where we live, and the influence of others on our bodies and beings. Therefore, it is a double opportunity for you to share and experience an encounter between cinema and dance.
Dates |Cities |Partners
The free workshops will take place over three days between 10am and 5pm. The schedule can be adapted according to the availability of the interested persons but we wish that the participants are available the three days.
Montréal : from Monday, May 1 to Wednesday 3, Studio D, Place des Arts;
Ottawa : from Wednesday, May 24 to Friday 26, Studio de ODD Dance Directive contemporary dance center, Arts' Court;
Saint-Jean-Port-Joli : from Friday, June 2 to Sunday 4, Studio of the company Fleuve Espace Danse;
Paspébiac : from Tuesday, June 6 to Thursday 8, Salle Multi du Centre Culturel;
Pikogan and Kitscisakik : Saturday, June 10 and Sunday 11 / Tuesday, from June 13 to Thursday 15;
Rouyn-Noranda : from Friday, June 16 to Sunday 18, Main Gallery of the Centre d'exposition de Rouyn-Noranda;
How to register: here
«Dance the spring!» Tour
Montréal, Ottawa, St-Jean-Port-Joli, Paspébiac, Pikogan, Kitscisakik, Rouyn-Noranda
From May 1st to June 18, 2017
www.cinedanse.ca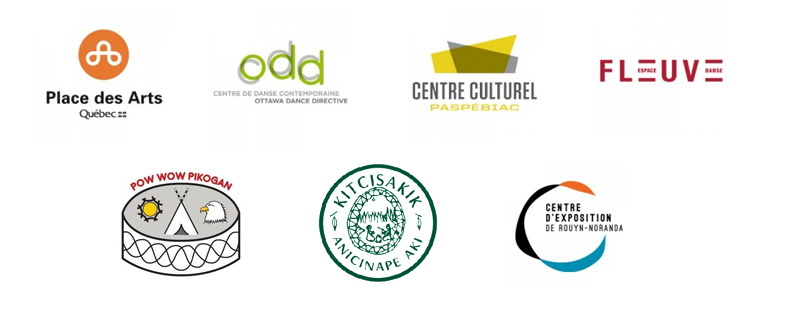 Other touring activities announced shortly…
Details of other activities to be carried out in each of the cities and communities at the end of the workshops will be announced in the coming weeks, in particular:
The screening of the documentary Autumn's Spring, a film featuring Thierry Thieû Niang and a group of elders from Marseilles, who initiated our meeting with the choreographer and his visit. Watch the trailer here
Citizen exchanges will follow the screenings of the documentary on our relationship to old age in our society.

Danser le printemps à l'automne by Telerama_BA
Réal.: Philippe Chevallier et Denis Sneguirev | Chor.: Thierry Thieû Niang FR | 2013 | 52′
Who is La Caravane de Phoebus, producer of Cinedanse and the tour >>>
Thanks to our partners!
These workshops are part of a program devised by Sylvain Bleau and produced by La Caravane de Phoebus called Cinédanse Transformation 2017 and are made possible thanks to all our partners who welcome us, notably thanks to the generous support of the Consulate General of France in Québec City, the accounting firm Petrie Raymond and the Carmand Normand Foundation.

-30- 

Source |Relations de presse 
Sylvain Bleau Tél. (514) 723-0449 | Cell. (438) 936-6313
sbleau@lacaravane.qc.ca | cinedanse.ca