Partners and Contributors
Thank you to our precious partners and generous contributors!
"Enter the Faun" : Tamar Rogoff visits Québec and Montreal in May 2018
From May 19 to 25, 2018, the New York choreographer came to the Maison pour la danse de Québec and the Grands Ballets Canadiens studios in Montreal to offer a series of workshops around cerebral palsy to more than sixty participants, from moms, dads, their children, to doctors, physiotherapists, psychologists, social workers and many dance professionals.
Thank you sincerely for making his visit possible!
La Caisse Populaire Desjardins de la Chaudière
Québecor inc.
Anonymes
Marleen Beaulieu
Martin Béliveau
Patrick Cossette
Joanne Forgues
Rita Gravel
Huguette Racine
Maison pour la danse de Québec, L'Artère, Chaire de Recherche en Paralysie Cérébrale de l'Université Laval, National Center for Dance-Therapy of the Grands Ballets Canadiens, Canada Council for the Arts and Petrie Raymond.
2017 Tour «Dance the Spring!» in Québec and Ottawa
With French choreographer Thierry Thieû Niang
From May 1 to 3 and from August 12 to September 3, 2017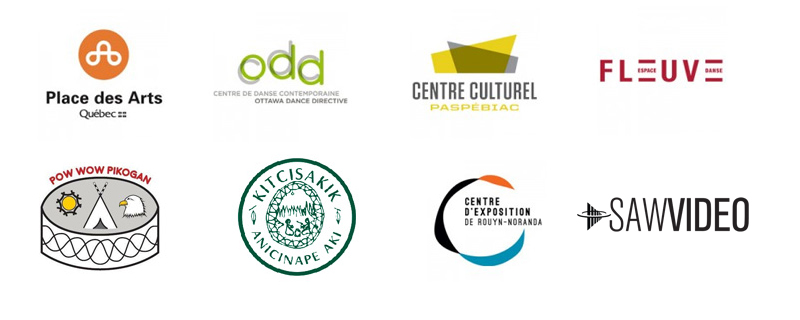 Cinédanse Québec 2015
Musée de la civilisation, Québec
From September 24 to 27 2015
Consulat général de France in Québec
Consulat général d'Israël à Montréal
Le Devoir
Gestion LJT inc.
Petrie Raymond
Québecor inc.
Trio Orange


Anonymes
Stéphanie Bearegard
Claire Boutin
Marie Castonguay
Marie Chouinard
Patrick Cossette
Linda DeBellefeuille
Sylvie Desbiens & Daniel Barbeau
Ginette Diaz
Sébastien Diaz
Suzanne Giasson
Huguette Gravel
Rita Gravel
Jocelyne Hénault
Claire Issanjou
Marie-France Joli-Coeur
Gilbert Le Blanc
Bruno Morin
Benoit Quessy
Lorraine Pintal
Huguette Racine-Bleau
Yves Rocray
Geneviève Routhier
Martin Saintonge