Cinédanse 2012 edition – Montréal
"PINA BAUSCH & FRÉDÉRICK GRAVEL WILL BE THERE… AND YOU? "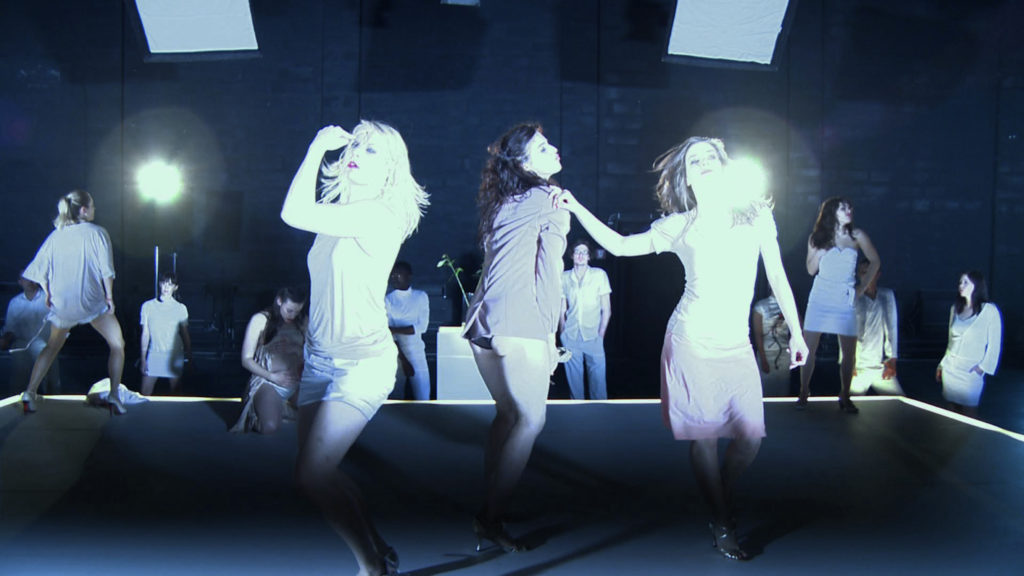 Editorial
To my father
I was born in a hairdresser salon in the year of the Expo. I almost grew up on a theater stage…
I always loved parties. I still remember the party at my Uncle Jacques and Aunt Therese's house… my parents dancing to the famous Bee Gees album. My God, we had so much fun that night.
One afternoon in high school, the prettiest girl in the class asked me if I wanted to take a dance class…. social dancing. I wasn't a hockey player, but she was beautiful. I asked her if I could give her my answer the next morning…. 10 years of social dancing. With Aldor and Andrée Grenier: the best. My God, we had fun. I would come home at 5 am, after dancing all night, cha-cha, triple swing, samba, and waltz… and rumba. No, our pictures are not on Facebook.
In our right-thinking world, with opinions from all sides, we need to dance. To find our senses…. To feel better, to cry, to laugh and to moult.
At a time when platforms are multiplying in all directions. At a time when there aren't enough 24 hours in a day, with our intelligent tools that often leave us breathless, but keep us informed, it is important to dance, to dance again. On the screen too. Besides, we shouldn't let the Netflixes of this world take all the space, and scatter the most beautiful dance works on screen in the cyber-nowhere…
Cinédanse Montréal is about looking in the mirror, seeing where we come from, where we are, where we are going.
I will be there to welcome you, we will be there, with a smile on our face and dancing feet.
The hairdresser's son
Sylvain Bleau
"A rare piece, an iconoclast portrait of the modern woman … CO(te)LETTE is a kind of postmodern Showgirls meets Fight Club punctuated with a dance marathon vibe."

Los Angeles Times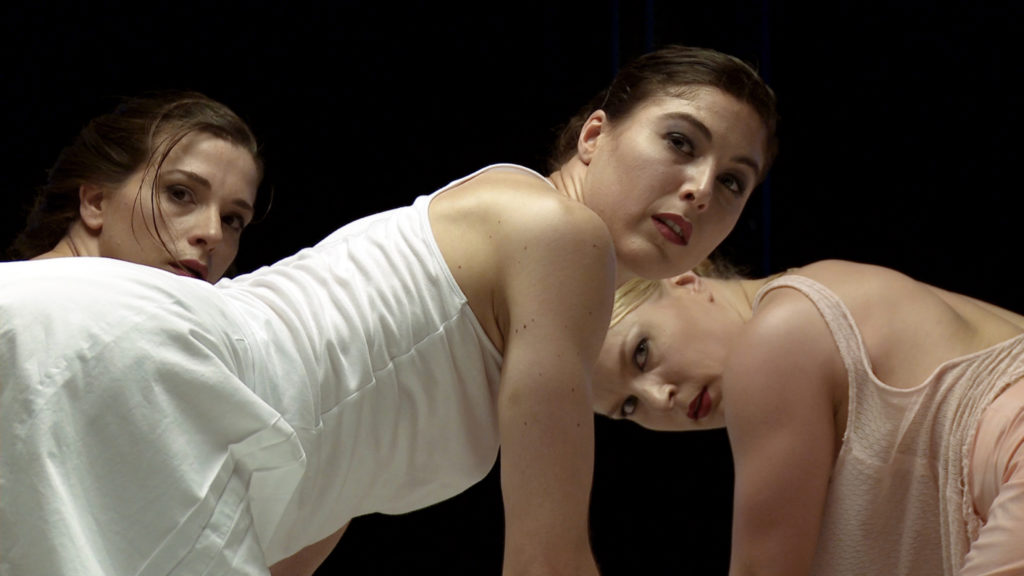 For you, ladies!
Punching out. Shocking. Disturbing. Delighting. On the closing night of Cinedans Amsterdam, the crowd stopped breathing in the first few minutes of the screening. And throughout the evening, there was sighing, heckling, and giggling and gnashing of teeth. Applause, and more heckling. New salvos of bravos to bury the indignation shouts of the scandalized spectators. No one remained indifferent to the portrait of the modern woman that Mike Figgis painted from Ann Van den Broek's play. You, how will you react?
Director Mike Figgis spoke to the audience after the screening.
Dir : Mike Figgis | Concept and Chor : Ann Van den Broek | UK/BE/NL | 2010 | 60'
"And God created the dancer… "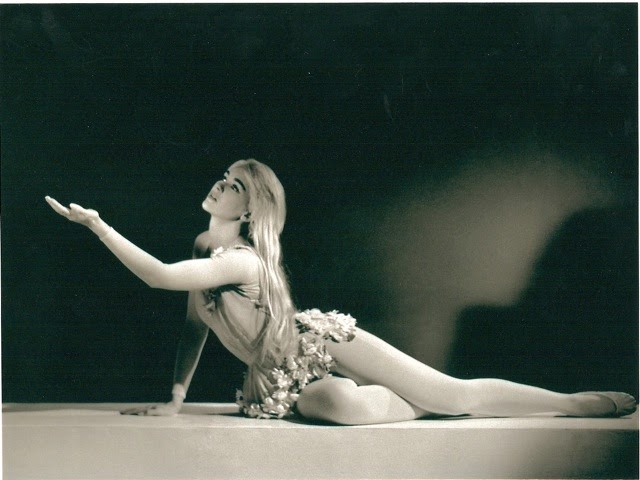 https://vimeo.com/427463609
With her sculptural beauty and femininity, Claude Bessy was considered the Bardot of dance on both sides of the Atlantic.
For Serge Lifar, who brought her to light at the Paris Opera Ballet, she was the Golden Silhouette. She also distinguished herself as a great tragic actress in the role of Phèdre that he created especially for her. Gene Kelly, charmed by her grace and sensuality, opened the doors of Hollywood to her. Mademoiselle Bessy never limited herself to classical dance, believing from a young age that an accomplished dancer should interpret everything. Her great friend Béjart offered her to create his famous Boléro.
For more than 30 years, she directed the School of the Opera Ballet and offered to the stages of the world some of the most beautiful French star dancers: we think of Sylvie Guillem, Marie-Agnès Gillot, of Manuel Legris, Laurent Hilaire or also Nicolas Le Riche.
With the delightful humor that distinguishes her, her willful temperament and her constant passion for dance that has kept her youthful glow, Claude Bessy accompanied her film to Montreal to present it to you.
Dir : Fabrice Herreault | US | 2011 | 50'
"Kontakthof is a place where people meet to make contacts," affirmed Pina Bausch. To show ourselves. To defend ourselves. With our fears. With one's ardor. Disappointments. Desperations. First experiences. First attempts. Of tenderness and what it can bring to life. "

Le Monde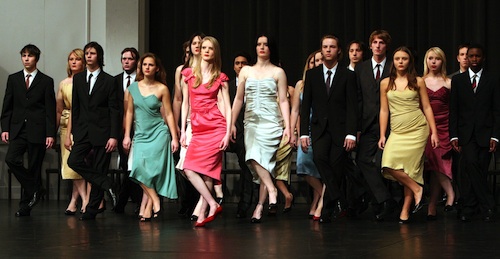 Discover the most beautiful film about Pina Bausch, a true gem of a documentary by Anne Linsel and Rainer Hoffmann. Dancing Dreams tells the touching story of a group of teenagers between the ages of fourteen and eighteen that Pina takes under her wing to revive her famous Kontakthof. The film was screened in the presence of Josephine Ann Endicott, Pina Bausch's great interpreter since the beginning of her company.
Dir : Anne Linsel & Rainer Hoffmann | DE | 2010 | 89'
"Official Competition FIFA 2012, the film offers an incursion into the heart of the new generation of creators on the Montreal contemporary dance scene who are constantly pushing the frontiers of dance… "

La Presse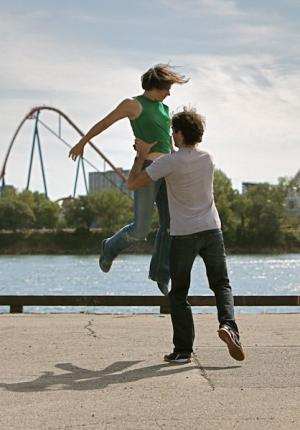 We are rightly proud of the generation of creators who emerged in the 1980s and still shine for us all over the world, but what do we know about the artists of the new generation? Virginie Brunelle, the scrupulous one. Dave St-Pierre, the prodigy. Frédérick Gravel THE philosopher, musician-dancer.
Dir : Guillaume Paquin | CA | 2012 | 52′
" Throughout China, India, Corsica and Antwerp, we travel to discover one of the most prolific and touching personalities of contemporary dance ."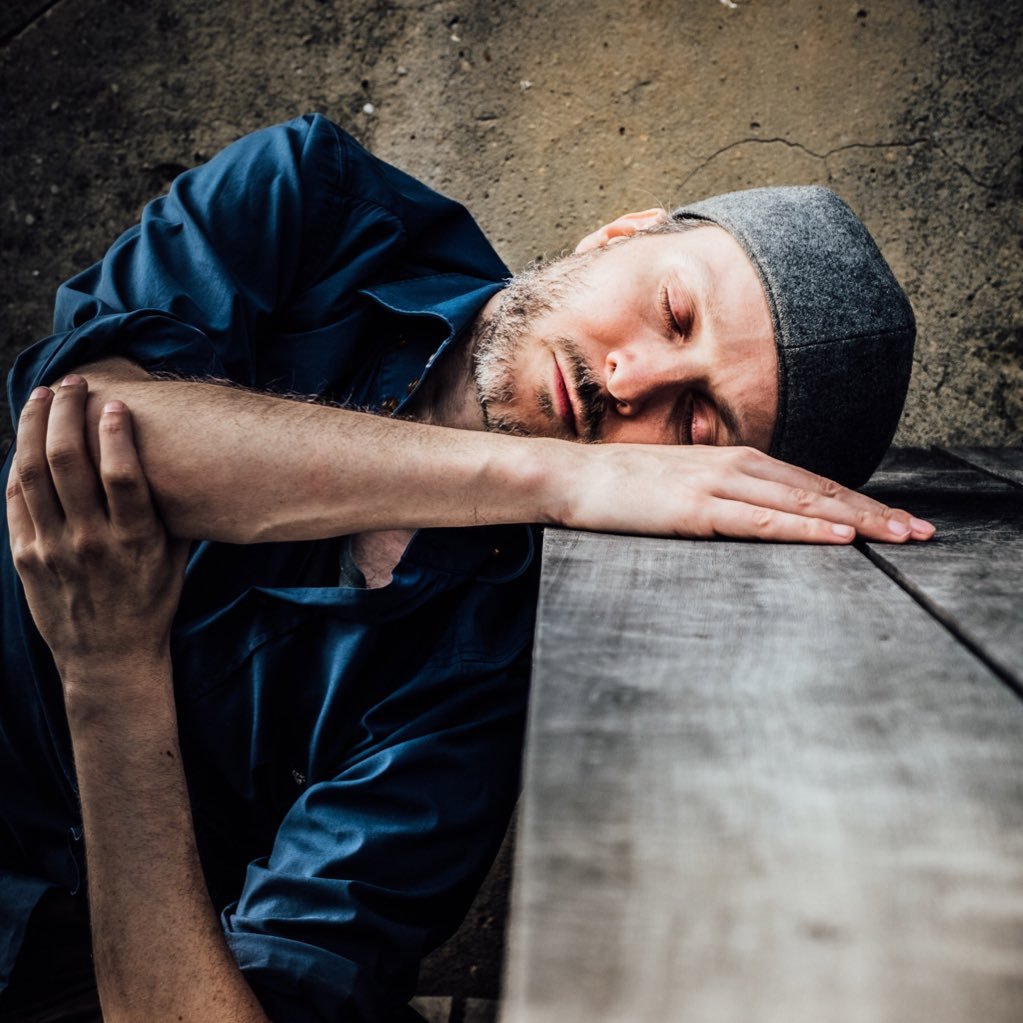 "I am Sidi Larbi Cherkaoui, I am a man, I am a son, a choreographer, a homosexual, I am Belgian, I have a tattoo, brown eyes, I am the son of an emigrant. I am all this and much more. This is the case of everyone, these are the elements that link me to others. "
Dir : Don Kent | 2009 | 59'
LE DEVOIR
Le blues de Mike Figgis, par Odile Tremblay, mercredi 19 septembre 2013. (extraits)
C'était la première fois que le Britannique Mike Figgis mettait les pieds à Montréal. La veille au soir, il était allé rencontrer les ratons laveurs sur la montagne. Toute une faune nocturne, qui l'a enchanté. Le cinéaste de Leaving Las Vegas et de Time Code vient inaugurer jeudi au cinéma Impérial le tout nouveau festival Cinédanse Montréal (35 films sur la danse jusqu'au 23 septembre).
[…]
Précisons que Cinédanse Montréal, dirigé par Sylvain Bleau, frappe fort pour sa première cuvée. Outre Mike Figgis, l'interprète d Pina Bausch Jo Ann Endicott viendra présenter le beau film sur Pina Bausch Les rêves dansants d'Anne Linsel. Pour la clôture, la danseuse étoile Claude Bessy accompagnera le film qui lui rend hommage Claude Bessy : lignes d'une vie de Fabrice Herrault.
VOIR
Ce que le cinéma peut pour la danse, Elsa Pépin, 20 septembre 2012
Les festivals poussent comme des champignons à Montréal et ont la fâcheuse tendance à se cloner. Cette semaine naît Cinédanse, premier de son espèce au Québec consacré aux films sur la danse, un genre qui a donné de véritables bijoux, à commencer par le magnifique Pina de Wim Wenders. Filmées par l'œil artistique du cinéaste qui a mis la technique 3D au service de la danse, les chorégraphies de Pina Bausch ont non seulement trouvé une couleur inédite, mais aussi touché un auditoire plus large que les seuls amateurs de danse contemporaine grâce à ce film. La danse a un potentiel visuel extraordinaire pour le cinéma, mais ce dernier peut aussi devenir une précieuse rampe de lancement pour elle.