Avant de fermer le livre et de prendre un wellmuth.de et bon repos, toute l'équipe de Cinédanse Québec 2015 se joint à moi pour vous témoigner notre gratitude. Quelle belle aventure, quelles découvertes, quelles rencontres nous avons vécus! Chargés d'un regard neuf sur nos vies, sur la vie, et grâce à la deuxième édition de notre Cinédanse tenu à Québec en septembre dernier, nous vous donnons rendez-vous en 2016 pour d'autres danses.
« Pourquoi danser quand il y a temps à faire…? Parce notre monde a bien besoin de danser! »
Let's meet again in 2016 to pursue our dance… It was a real real treat to host you in Québec City for our Cinédanse 2015. When? Where? Will we meet again? When will be held our 3rd édition of Cinédanse? The next months will tell us. But, now, on behalf of all our team members, I would like to express my gratitude to all of you that have been part of this adventure. 
Shall we dance? Soon, I hope…
Au plaisir!
Sylvain Bleau
Merci Thank You Dank Je Tack Dank U Gràcies Dhanyavad Közönöm Toda Danke Chokrane Arigatô Gracias!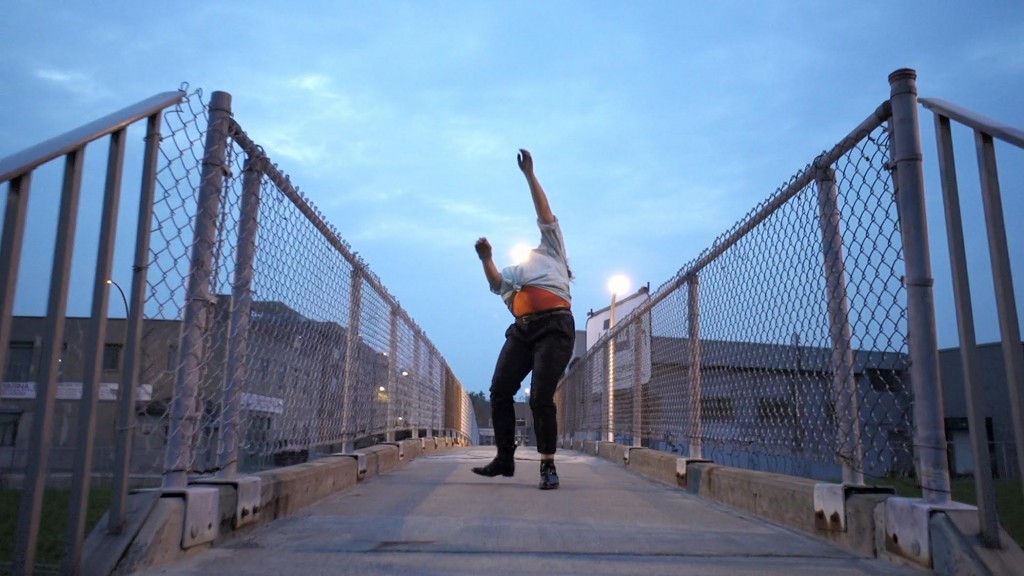 You Can Take the Streets and Rule Them, Eduardo Menz & Patrick Lloyd Brennan (Québec, 2014)
 Shantala Shivalingappa, John Blouin, Claudine Thériault, Ariane Voineau, Jil Guyon, Chantal Caron, Marie-Calude Gamache, Katia Montaignac, Isabelle Hayeur, Virginie Brunelle, Louise Lecavalier, Anne Viau, Harold Rhéaume, Maxime Daigle, Alan Lake, Arielle Wamke, Priscilla Guy, Douglas Rosenberg, Ariane Boulet, Eddie Rodgers, Valérie Cusson, Audrey-Anne Bouchard, Ezra Belotte-Cousineau, Anne-Marie Turcotte, Mario Calvé, Isabel Rocamora, Ann Van den Broek, Line Rousseau, Janica Draisma, Manon Le Roy, John Kirkscey, Sébastien Roy, Dana Gingras, Catherine Chagnon, Clotilde Vatrinet, Mor Shani, Paul Sixta, Thierry Thieû Niang, Lise Gagnon, Maryse Damecour, Lynn Vaillancourt, Béatriz Mediavilla, John Wannehag, Elisabeth Desbiens, Marites Carino, Jennifer Keller, Josiane Bernier, Carlos Maria Romero, Ines Von Bonhorst, Amie Dowling, Diana Quinones Rivera, Moia Jobin-Paré, Collectif Dans ta face/In the nose, Étienne Lambert, Geneviève Robitaille, Sandy Silva, Marlene Millar, Martine Époque, Denis Poulin, 2 Fik, Justin Roy, Edouardo Menz, Patrick LLloyd Brennan, Annemiek van der Hell, Kersti Grundtiz. Vincent Paterson, Karel van Laere, jérémie Bernaert, Daniel Bélanger, DJ Sixtopaz
Josée Laurence, Milène Rssertaize, Pierre-Luc Collin, Coline Niess, Herman Vachon, Louise Brousseau, Faye Villeneuve, Serge Poulin, Serge Brousseau, Loic Dupuis, François Warnet, Anik Dorion Coupal, Michel Côté, Musée de la civilisation, Le Café 47, Patrice et Amélie
Paule Beaudry, La Danse sur les routes du Québec, Anne-Sophie Gagnon, Karolanne Perreault. Parcours Danse
Petrie Raymond, Geneviève Routhier, Jacques Racine, Sophie Racine, Olivier Racine
Sébastien Hudon, Geneviève Desmeules, La Bande-Vidéo, Catherine Benoît, Spira, Centre chorégraphique de danse contemporaine de Québec La Rotonde, Steve Huot, Valérie Lacasse, Marie-Hélène Julien, Sandrine Lambert, Mario Veillette, Johanne Dor, Lyne Binette, École de danse de Québec, Solène Le Hin, Simon Dumas, Julia Caron, Greta Schoenberg, San Francisco Dance Film Festival, Kathleya Afanador,TenduTV, Mark Kirschner
Horizon Travail, Biliana Nalblantska, Luc Labbé, Sphère Québec, Emploi-Québec
Le Conseil des arts et des lettres du Québec. Alain Depocas, Lyne Lanthier, Réjean Perron, Stéphan La Roche
Jean-Pierre Dion, Délégation générale du Québec à New-York, Annick Soumare, Délégation du Québec à Los Angeles
Québecor Sylvie Cordeau, Lise Gascon, Carla-Valérie Turenne Journal de Québec, Canoë, Matv
MamboMambo, Alexis Gagné, Guillaume Beaulieu, Le Devoir, Claire Paquet, Via Rail, le Château Frontenac, le Laurie Raphaël, District 7 Productions, Karl-Emmanuel Picard, Jamie Loveill, Gilles Bernard, Lovell Litho & Publications, Léna Aïaris, Studio Audio Z, Bianca Gervais
Huguette Racine-Bleau, Bruno Morin, Stéphanie Bearegard, Claire Boutin, Marie Chouinard, Patrick Cossette, Linda DeBellefeuille, Sylvie Desbiens & Daniel Barbeau, Ginette Diaz, Suzanne Giasson, Huguette Gravel, Rita Gravel, Jocelyne Hénault, Claire Issanjou, Marie-France Joli-Coeur, Gilbert Le Blanc, Benoit Quessy, Lorraine Pintal, Yves Rocray
Geneviève Routhier, Martin Saintonge, Guillaume Paquin, Marie Castonguay, Élise Desaulniers, Sébastien Diaz, Frédérick Gravel, Sophie Joli-coeur
Deborah Yao, Eve-Catherine Champoux, Jacques Munger, Christine Heyraud, Marion Mercier, Anthony Charbonneau-Grenier, Camile Ferland, Alexandre Berthier, Sylvie Larouche, Marie-Eve Lingard, Philippe Poirier, Francine Charbonneau, Jacques Grenier, Thérèse Yacarrini et de nombreux bénévoles!
Photo 1: High He, High Heels, 2fik (Québec. 2011)