Mother-Earth Bursts
Brunch screenings
Short-film screenings
11 am | LabO
60 Waller
(Other entrances: 10 Daly, 50 Mackenzie-King)
Free
"Our ancestors were dancing in the rain. How do today's artists dance in our world?"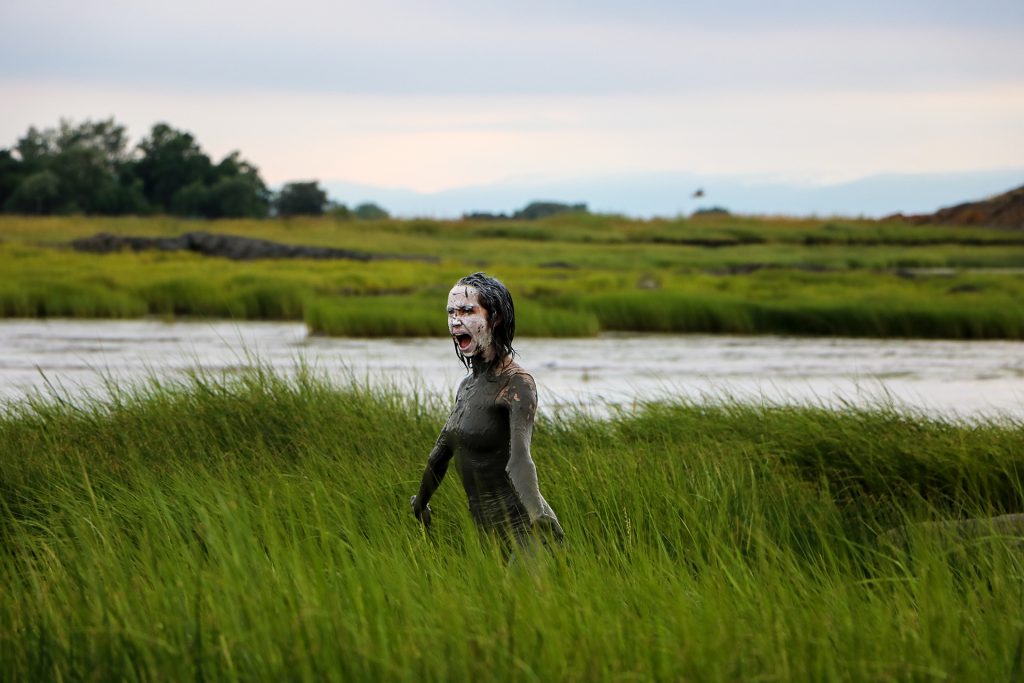 Danser les arbres
A short-film by Alain Audet, Christiane Simard (Québec City)
"Through the dance of scented conifers, I move forward. I advance with black spruce steps. Adrift, I advance. I walk by feeling the Earth, animated by the forces of sulfur." –Dr. Jean Désy, poet
Dir.: Christine Simard & Alain Audet | Québec, Canada | 2018 | 21'57
Clémentine
A short-film by Chantal Caron (St-Jean-Port-Joli)
In these films, Chantal Caron draws inspiration from the St. Lawrence River and the banks that surround it to question our relationship to life, nature and our environment. Chantal Caron was chosen by the David Suzuki Foundation as an ambassador for her region.
Clémentine hasbeen selected at SFDFF (San Francisco dance film festival 2019)
Dir.: Chantal Caron & Albert Girard | Chor.: Chantal Caron | QC | 2019 | 7'40
Élégie dans la neige
A short-film by Lise Gagnon (Montréal)
This film is a tribute to the legendary artist Françoise Sullivan, signatory of the Refus Global of 1948. It portrays a raw dance, between form and formless, that leaves a mark in the snow.
L'étreinte des Valkyries
A short-film by Alan Lake (Québec)
The artist continues his close exploration between the body and the environment around it. Through interior landscapes, he evokes the cycles of life and death. He speaks of loss, the traces we leave behind, the sublime, and the physical memory of the body.
Dir. et Chor.: Alan Lake | Qc | 2019 | 16'29
Our last Aria (2018)
A film by Scotty Hardind (United-States)
Moving to the rhythm of the end of the world, two survivors flee the impending disaster.
Dir.: Scotty Hardwig | USA | 2018 | 7'14