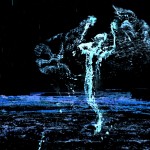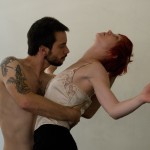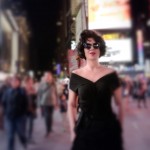 Where dance unfolds on the screen – revealing new practices and new technologies.
Having "Cinédansed" in Montréal in 2012 and in Quebec in 2015, we're now bringing Cinédanse to Ottawa! 
Come and discover the dances that showcase the latest artistic practices, while questioning current social issues. 
The Ottawa edition of Cinédanse takes place September 17 – 22, 2019, in the newly renovated Ottawa Arts Court Theatre complex. This includes the new LabO theatre commissioned by the University of Ottawa, and in the new spaces of SAW Gallery and Ottawa Dance Directive (ODD).
Inspired by the short film co-directed by the young Indigenous artist Darian Smith of Kitigan Zibi, the theme for Cinédanse 2019 is "Healing Scars." 
"We chose this theme as it highlights the ability of dance to create bonds, repair, transform and regenerate our communities," explains Sylvain Bleau, curator, founder and director of Cinédanse.   
"Our ambition is to reinvent ourselves through dance and humanistic values, to stimulate our senses, and to broaden our consciousness and horizons."